My first week as founder, owner, supervisor, website designer, marketing guru, social media expert, and cameraman for ABLE Community Inclusion isn't going into the hall of fame. There probably won't be any all-star appearances, either. But I also didn't embarrass myself, and that's a reason to celebrate. As for my performance as blogger, that remains to be seen. My goal is to be entertaining and/or informative in my weekly posts. Time will tell. 
The Good
-Everyone had fun. As important as education, vocation, and every other type of -ation is, it's just as vital that we enjoy how we spend our time. It's heartbreaking to meet a special needs adult with diminished social skills following months or years of a secluded life inside of their home (throw in a PS4 and that becomes ideal for most teenagers, but you get the point). On the other hand, the feeling you get when you see them smile and laugh and let loose with new friends for the first time makes this "job" worth everything you put into it. 
-I'm learning. Although it would be nice to come into this venture with all the answers, adapting as we go is going to make it that much more exciting. This isn't rocket science. I'm not running Google. The element of the unknown is welcome. 
-I'm seeing some old faces. I got into this field at 21. Then went into teaching. Then back into adult services. Teaching again. And now I'm back to doing what I love the most. The best part so far is that I have been able to reconnect with individuals and families that I haven't seen in years. I was basically a kid when I started working with special needs children and adults. I've learned a lot in the dozen years since. One thing is for sure:  they will inspire you and warm your heart, and when you go away for 3 years, you miss them. 
The Bad
-I tried to bowl and I hurt my elbow, which will come as a surprise to absolutely no one. 

-Some activities need breaks. There are only so many pictures you can paint, frames you can bowl, mini-golf holes you can play, and MRI's you can schedule for your rapidly crumbling 33 year-old upper body before things become a bit too familiar. I'll be better about dividing up and blending activities in the coming weeks. 
-Breaking News: Running a business isn't free! The cost of activities, materials, food, and gas (and accidentally losing cash from my pockets because I don't fold my money neatly) can add up . It's important to buy any food or materials in bulk, schedule trips around discounted days and times, and contact businesses well in advance to discuss possible additional discounts for a program that provides services for individuals with disabilities. Oh, and I should fold my money neatly so that it stays where it's supposed to (Sorry, Elina). 
-Keeping with the "breaking news" theme, people aren't always going to be nice. "Medicaid pays for you to take them golfing!? *scoff*" isn't exactly what I like to hear from a health insurance representative. You can get defensive (I did), or you can simply try to educate people on the importance of what you're doing (I did that right after I got defensive). 
The Confusing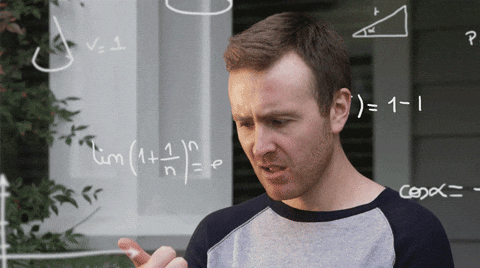 Medicaid. Molina. Billing. 
I'm honestly clueless in this department right now. I hope to figure it out as time goes on. I don't get paid until I do, and rent is due on the 10th, so there's some motivation. 
Random Fact 
Running ABLE is not my first experience as a leader.  I was VP of the student council in 5th grade. I can't recall if I won the VP race, or if I lost the presidential race and was awarded VP as a consolation prize. Not totally sure if I want to remember, as it kind of makes or breaks the memory. 
What is a horseshoe? What does a horseshoe do? Are there any horse socks? Is anybody listening to me?
Billy Madison, anybody? No? Arright. 
See ya next week, Mom. 
Please reload